Welcome to PedL
Pedl is Australia's Number 1 electric bike, electric scooter, sale, repairs and rental shop. We offer the highest quality range of E-Bikes and E-Scooters with Fast Shipping Australia-wide and excellent customer service.
We specialise in a range of brands including Mamba Venom, Dragon, Kristall, NCM, Bolzzen, Dualtron, Inokim, Kaabo, Mercane, Segway, Vsett, Xiaomi, Zero and many more!
Our products are shipped fast from our shop in Redfern, Sydney. You can visit our shop to browse the range, get repairs, rent an e-bike or e-scooter and get helpful advice.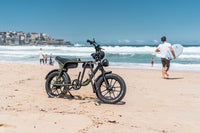 Shop E-Bikes
We have a massive range of Electric Bikes available for purchase. We offer fast delivery Australia-wide from our Sydney warehouse. You can also visit our retail store in Redfern to try the bikes or get friendly advice.
Our exclusive Mamba Venom range is designed and manufactured directly by PedL. This allows us to offer the best value for money in Australia.
Shop E-Bikes
Shop E-Scooters
We also offer Australia's largest range of E-Scooters. Top selling brands including Dragon, Bolzzen, Dualtron, Inokim, Kaabo, VSETT, Nami, Zero and more! Shop online with Fast shipping Australi-wide from our Sydney warehouse. Or visit our retail store to see the Electric Scooters in person and get friendly advice.
Shop E-Scooters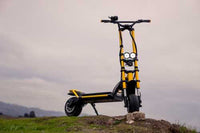 Shop E-Bike & E-Scooter Accessories & Parts
Helmets
From S-One to Azur Helmets we have quality affordable brands and sizes for your protection
Clothing
Includes Chaser Jackets and Gloves. Gloves are made of quality Amara material with gel padding.
Tyres and Locks
Includes all size tyres for your E-Bike and High security locks. At the Lowest price on the market
E-Bike & E-Scooter Parts
Includes Pedals, Seats and Seat covers, Disc brake pads, Rear Carrier, Handle bar grips, Mudguards, Brake Lever
Shop Accessories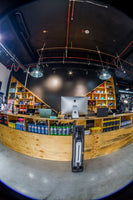 Shop E-Bikes & E-Scooters Online
Shop online or visit PedL's store in Sydney for world-class e-bikes and e-scooters, including superior brands like Kristall, Dragon and Kaabo. We are e-cycling experts, and stock everything from electric unicycles, to parts, accessories and even batteries. Help to save the environment while travelling in style with our expansive electric bike and scooter range.
Flexible Purchase & Payment Options For Your Needs
As the premier supplier of e-bike and e-scooter sales and rentals in Sydney and Australia-wide, we understand that flexible purchase and payment options are a must. Purchase or rent one of our affordable e-bikes or e-scooters, with a payment plan to suit your needs. We offer in-store or online purchase with fast delivery across Australia. Our payment technology includes Latitude, Humm, Zip and Afterpay.
PedL Offers Exemplary Repairs & Advice To Customers
PedL is also a first class repair shop, offering consultations and advice on a wide range of e-scooters and e-bikes in Sydney. Our team has decades of expertise in bikes and scooters, so will be able to pinpoint the issues you're experiencing immediately. Not sure what e-bike or e-scooter in Sydney you're looking for? One of our friendly team will be on hand to help.
All of our e-bikes and e-scooters come with 12-months warranty, and an assessment of wear and tear on all parts within a 3-month period. Consider us your friendly local e-bike and e-scooter consultants. We're here to help.